Air Force Historical Foundation
Board of Directors
Gen. James M. "Mike" Holmes, USAF, Retired
Gen. Mike Holmes retired from the Air Force in October 2020 after nearly 40 years of service. In addition to serving the Air Force Historical Foundation as Chairman of the Board, he is a member of the Council on Foreign Relations, an adjunct fellow at the Center for a New American Security, a member of the Air Force Studies Board, a senior advisor at The Roosevelt Group, the Chairman of the Board at Red 6, and advises several defense and tech companies.
Holmes completed his Air Force service leading the transformation of Air Combat Command (ACC), a global organization operating and sustaining over 1000 aircraft and 11 Air Force Bases with an annual operating budget of $7.4B. As the Air Force's Deputy Chief of Staff for Strategic Plans and Programs, he led a team that shifted Air Force strategy to respond to a new national security environment and built and defended the U.S. Air Force's input to three $600B Five Year Defense Plans with the Department of Defense and U.S. Congress. As the Deputy Commander of Air Education and Training Command, Holmes directed all aspects of U.S. Air Force education and training, from basic and technical training to advanced degree programs. As the Air Force's Assistant Deputy Chief of Staff for Operations and Requirements, he coordinated global Air Force operations and requirements with the Joint Chiefs of Staff and regional military commanders. As Principal Director for Mid-East Policy in the Office of the Secretary of Defense, Holmes formulated regional defense policy with the National Security Council and Department of State and coordinated U.S. defense relationships and activities with international partners. Before assuming his strategic roles, he commanded Air Force teams in positions of increasing complexity, responsibility, and accountability at the squadron, group, and wing level, including a year in command of Air Force forces in Afghanistan.
Holmes graduated from the U.S. Naval War College's National Security Strategy program with highest honors and completed both the U.S. Air Force's School for Advanced Air and Space Power Studies program and the Fighter Weapons Instructor Course at Nellis Air Force Base, Nevada. He was the Graduate of the Year in the University of Alabama's Master of Arts in History program at Maxwell AFB and received a Bachelor of Science in Electrical Engineering from the University of Tennessee. He is a fighter pilot with over 4,000 hours in the F-15 and T-38, including over 500 combat hours, and continues to fly general aviation aircraft.
Jonna Doolittle Hoppes is the Founder and Executive Director of The Doolittle Foundation, an organization dedicated to making U.S. military history available to students. She is currently involved in developing lesson plans for teachers in public, private, and homeschool settings and with setting up programs that link veterans with local schools in their communities. Her lectures are focused on encouraging veterans to record their individual histories and communicate those stories to the public to help with the preservation of their personal accounts, along with overall education for the public.
Ms. Doolittle Hoppes is the author of three books. Calculated Risk: The Extraordinary Life of Jimmy Doolittle is a memoir of her famous grandfather, aviator Jimmy Doolittle, and his equally extraordinary wife, Joe. Her second book, Just Doing My Job, is a collection of biographical stories from World War II. The Wrong Stuff is a biography of General William Lyon, told in his own words. Ms. Hoppes currently serves as President of the Air Force Historical Foundation and is a Distinguished Advisor to the Flying Tiger Historical Foundation.
Maj. Gen. John L. Barry, USAF, Retired
Maj. Gen. John Barry is the current President/CEO of the Wings Over the Rockies Air & Space Museum, located in Denver, Colorado. Prior to assuming this position, Barry was the Superintendent of Aurora Public Schools for seven years, from 2006-2013. Before returning to Colorado, he served in the U.S. Air Force for over 30 years as a combat veteran, fighter pilot, Graduate of the U.S. Air Force Weapons School, Military Assistant to the Secretary of Defense, and commander multiple times at the squadron, group and twice at the wing command level. He is also a survivor of the 9/11 attack on the Pentagon. Barry retired from the U.S. Air Force in 2004 as a "Two Star," Major General, and served his last tour on active duty as Board Member and Executive Director for the Space Shuttle Columbia Accident Investigation.
Barry is a 1973 Honor Graduate of the U.S. Air Force Academy, with a double major in International Affairs and Political Science and is a Distinguished Graduate from USAF Pilot Training. Barry received his Master of Public Administration from Oklahoma University, was a White House Fellow in 1986-1987, attended the Kennedy School of Government at Harvard on a fellowship in 1993-1994, and is a 2004 graduate of the Broad Superintendent Academy.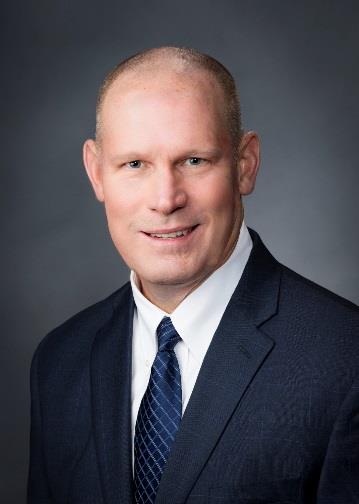 Brig. Gen. Patrick C. Malackowski, USAF, Retired
Brig Gen Patrick C. Malackowski is the Team Lead for Air Dominance and Advanced Development Programs (Skunk Works) Lockheed Martin Government Affairs. In this position he directs the Corporation's liaison with the Pentagon, the Executive Branch and the media on all matters relating to Air Dominance programs. He supports multiple U.S. Air Force programs to include the F-22, F-16, and C-130J modernization and sustainment portfolios, numerous advanced development programs, the USAF Weapon Programs Team in the development and strategies that maintain and strengthen our relationships with LM customers, and Reserve and Air National Guard affairs.
Prior to joining Lockheed Martin in 2016, Pat served for over 30 years in the U.S. Air Force in operations and command. He was an Instructor Pilot and Weapons Officer with more than 4,000 flight hours mostly in the U.S. Air Force's A-10. During his career, he served in the United Kingdom, Germany Guam, South Korea, and the United States. His commands included a Fighter Squadron, an Air Expeditionary Group, an Operations Group a Fighter Wing and an Air Expeditionary Wing. His staff experience included tours at the Numbered Air Force, Major Command, and Headquarters Air Force levels.
Pat is a graduate of the United States Air Force Academy with a Bachelor of Science degree in Financial Management. Additionally, he earned Master of Science degrees from the Air University and Army War College in Military Operational Art and National Security Strategy.
Dr. Frank A. Blazich, Jr.
Dr. Frank A. Blazich, Jr. is a curator of modern military history at the Smithsonian Institution's National Museum of American History. A veteran of the U.S. Air Force, he holds a doctorate in modern American history from The Ohio State University and is a colonel in the Civil Air Patrol (CAP). He is the National Historian Emeritus of CAP and founder of the Colonel Louisa S. Morse Center for Civil Air Patrol History,
His award-winning work focuses on the American military experience in the twentieth century, both the home front and all branches of the Armed Forces. Dr. Blazich's first edited book, Bataan Survivor: A POW's Account of Japanese Captivity in World War II, chronicles the experiences of the executive officer of the Provisional Air Corps Regiment in the Philippines and his subsequent prisoner of war experience. His second book, "An Honorable Place in American Air Power": Civil Air Patrol Coastal Patrol Operations, 1942-1943, chronicles the antisubmarine operations of the civilian volunteer aviators of CAP. Additionally, he has published articles, essays, blog posts, book reviews and delivered public talks on numerous topics relating to modern American military history. His work has appeared in the Journal of Military History, Air Power History, Naval War College Review, The Northern Mariner, Army History, Naval History, Marine Corps History, War on the rocks, Volunteer Magazine, Smithsonian Magazine Online and the Washington Post.
Col Eileen Bjorkman, USAF, Retired, Ph.D.
Col Eileen Bjorkman, USAF, Retired, Ph.D.  is currently a member of the Senior Executive Service and Executive Director, Air Force Test Center, Edwards Air Force Base. She was commissioned through Officer Training School in 1980 and served nearly 30 years in the Air Force. She served as a flight test engineer, instructor and test squadron commander, and held multiple staff and director positions involving modeling, simulation, analysis and joint testing. She is also a freelance writer and author of three aviation-related books, most recently The Fly Girls Revolt: The Story of the Women Who Kicked Open the Door to Fly in Combat.
Colonel Bjorkman has a BS in computer science from the University of Washington, a BS and MS in aeronautical engineering from the Air Force Institute of Technology, and a PhD in systems engineering from The George Washington University. She is also a graduate of Air Command and Staff College, the Industrial College of the Armed Forces (now Eisenhower School), and the USAF Test Pilot School.