Recognizing Outstanding Authors
and Contributors
The Literary Awards are selected by an independent panel of judges, and recognize outstanding authors and contributors who write on various Air and Space topics. These awards are presented yearly. Award winners are selected based on the best article and best book reviewed by Air Power History in that calendar year.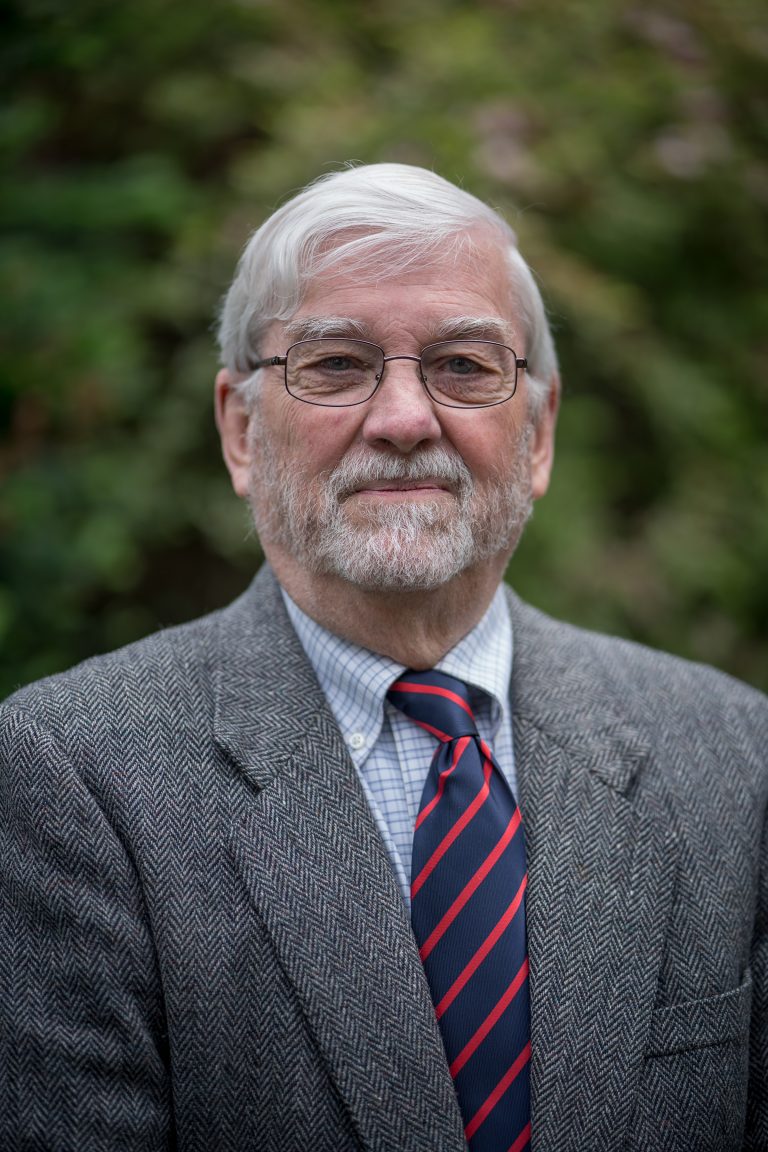 Best Journal Article Award

Deploying the Air Commandos in Air Command, South-East Asia: An Alternative View (Summer 2022)
Edward M. Young received a BA in Political Science from Harvard University and an MA from the University of Washington. He served two years as a Peace Corps volunteer in Thailand. In 2015 Young completed an MA in the History of Warfare at King's College, London, returning to King's College to study for a PhD in History, completing his degree in 2020. Ted has written twenty-two books and monographs on aviation and military history.
His article offers a new take on the question of Air Commando employment, and addresses an important issue, namely unity of command and command relations in joint and combined force warfare. For his outstanding research and innovative approach to the subject, Ted Young is awarded the AFHF Best Article for 2022 Medal.
AFHF Book Prize

Fallen Tigers: America's Missing Airmen in China in WW II
Daniel Jackson is a 2009 graduate of the Air Force Academy and is the author of The Forgotten Squadron: The 449th Fighter Squadron in World War II and Famine, Sword, and Fire: The Liberation of Southwest China in World War II.  He is a China expert, a combat veteran (special operations pilot out of Hurlburt) and is now working on a PhD at the University of Wisconsin. He is fluent in Chinese, and much of his material comes from a lengthy assignment he had in China where he examined Chinese archives (as much as any Westerner can). He had done an outstanding job. His work is not just another Flying Tiger book but is in fact a very detailed history of 14th AF lost airmen (and others) in the CBI.
Past Literary Award Recipients
2022: "Deploying the Air Commandos in Air Command, South-East Asia: An Alternative View" By Edward M. Young, Vol. 69, No. 2 (Summer 2022)
2021: No award given
2020: "Government Girls" by Col. Jayson A. Altieri. Air Power History, Vol. 67, No. 1 (Spring 2020)
2019: "Definitely Damaged or Destroyed" Reexamining Civil Air Patrol's Wartime Claims by Dr. Frank A. Blazich, Jr. Air Power History, Vol. 66, No. 1 (Spring 2019)
2018: "Air National Guard Participation in the U.S. Strategic Airlift Mission to the War in Southeast Asia:1965-1971" by David P. Anderson. Air Power History, Vol. 65, No. 4 (Winter 2018)
2017: "Warden Revisited: The Pursuit of Victory Through Air Power" by John Andreas Olsen. Air Power History, Vol. 64, No. 4 (Winter 2017)
2016: "They Called Defeat Victory: Lam Son 719 and the Case for Airpower" by Dr. William P. Head. Air Power History, Vol. 63, No. 2 (Summer 2016)
2015: "USAF Special Operations Heritage: Cliff Heflin and His Carpetbaggers" by Darrel F. Dvorak. Air Power History, Vol. 62, No. 1 (Spring 2015)
2014: "Arctic Linchpin: The Polar Concept in American Air Atomic Strategy, 1946-1948" by John T. Farquhar. Air Power History, Vol. 61, No. 4 (Winter 2014)
2013: "The Battles of Al-Fallujah: Urban Warfare and the Growth of Air Power" by Dr. William Head. Air Power History Vol. 60, No. 4 (Winter 2013)
2012: "Flying the First Mission of Desert Storm" by Darrell Whitcomb. Air Power History Vol. 59, No. 1 (Spring 2012)
2011: "Arnold at Postdam" by Herman Wolk. Air Power History Vol. 58, No. 2 (Summer 2011)
2010: "Reflection on the Balkan Air Wars" by Dr. Benjamin S. Lambeth. Air Power History Vol. 57, No. 1 (Spring 2010)
2009: "The A-1C(M) Gunsight: A Case Study of Technological Innovation in the United States Air Force" by Thomas Wildenberg. Air Power History Vol. 56, No. 2 (Summer 2009)
2008: "Setting the Record Straight Regarding Lieutenants White and McCullin, Tuskegee Airmen" by Joseph D. Caver, Jerome A. Ennels, Wesley Phillips Newton. Air Power History Vol. 55, No. 3 (Fall 2008)
2007: "Wakes of War: Contrails and the Rise of Air Power, 1918-1945" by Donald R. Baucom. Air Power History Vol. 54, No. 3 (Fall 2007)
2006: "Cannon, Egg, Charlie and Baker: Airlift Links Between World War II and the Chinese Civil War" by John Plating. Air Power History Vol. 53, No. 3 (Fall 2006)
2021: No award given
2020: 21st Century Power: Strategic Superiority for the Modern Era by Brent D. Ziarnick. Air Power History, Vol. 67, No. 2 (Summer 2020)
2019: Tiger Check by Steven A. Fino. Air Power History, Vol. 66, No. 1 (Spring 2019)
2018: Limiting Risk in America's Wars: Airpower, Asymmetrics, and a New Strategic Paradigm by Dr. Phillip S. Meilinger. Air Power History, Vol. 65, No. 2 (Summer 2018)
2017: Finding Dorothy Scott: Letters of a WASP Pilot by Sarah Byrn Rickman. Air Power History, Vol. 64, No. 2 (Summer 2017)
2016: The Other Space Race: Eisenhower and the Quest for Aerospace Security by Dr. Nicholas Sambaluk. Air Power History, Vol. 63, No. 2 (Summer 2016)
2015: To Kill Nations: American Strategy in the Air-Atomic Age and the Rise of Mutually Assured Destruction by Edward Kaplan. Air Power History, Vol. 62, No. 4 (Winter 2015)
2014: Project 9: Birth of the Air Commandos in World War II by Dennis Okerstrom. Air Power History, Vol. 61, No. 3 (Fall 2014)
2013: The Hump: America's Strategy for Keeping China in World War II by Dr. John Plating. Air Power History, Vol. 60, No. 1 (Spring 2013)
2012: Five Down No Glory by Richard K. Smith and R. Cargill Hall. Air Power History, Vol. 59, No. 3 (Fall 2012)
2011: Beneficial Bombing, The Progressive Foundations of American Air Power, 1917-1945 by Mark Clodfelter. Air Power History, Vol. 58, No. 3 (Fall 2011)
2010: Targeting the Third Reich, Air Intelligence and the Allied Bombing Campaigns by Dr. Robert S. Ehlers, Jr. Air Power History, Vol. 57, No. 4 (Winter 2010)
2009: Reflections on Air Force Independence by Herman S. Wolk. Air Power History, Vol. 56, No. 4 (Winter 2009)
2008: The Luftwaffe Over Germany: Defense of the Reich by Donald Caldwell and Dr. Richard Muller. Air Power History, Vol. 55, No. 3 (Fall 2008)
2007: Powerful and Brutal Weapons: Nixon, Kissinger, and the Easter Offensive by Stephen P. Randolph. Air Power History, Vol. 54, No. 4 (Winter 2007)
2006: Sabres Over MiG Alley by Kenneth P. Werrell. Air Power History, Vol. 53, No. 3 (Fall 2006)